HYPNOSIS NETWORK REVIEW
The Hypnosis Network, in my opinion, has the best professionally recorded hypnosis sessions I have tried so far.
Their recordings are all done by licensed Mental Health and Medical Professionals.
When it comes to the law of attraction, many different types of hypnosis can help you overcome the obstacles that block your success.  Obstacles, such as procrastination, low self-esteem & all the rest of them.  The good thing is, Hypnosis can Accelerate the time it takes you to attract whatever you want into your life.
1.  What Is Hypnosis
2.  Does Hypnosis Work – Proof
3.  How Can Hypnosis Help You?
4.  5 Ways Hypnosis Can Change Your Life
5.  Time Needed Each Day
6.  Pros & Cons Of The Hypnosis Network
7.  Who Shouldn't Use Hypnosis
WHAT IS HYPNOSIS?
WHAT HYPNOSIS ISN'T:  Before I tell you what Hypnosis is, I'll explain what it's not.  It's not a state of deep sleep.  Being Hypnotized doesn't involve losing consciousness or being under the control of a hypnotist or audio hypnotist. You can't be made to do anything you don't want or wouldn't normally do.


DEFINITION OF HYPNOSIS:  Hypnosis is a method used to reprogram patterns of behaviors within the mind.  It's the practice of promoting healing or positive development in any way.  You could say it's a type of psychotherapy.
Hypnosis is a natural state.  It's a state of highly focused attention & concentration.  It's also a state of reduced peripheral awareness.  What is peripheral awareness?  It's the things that distract you from focusing & concentrating.  Hypnosis is associated with relaxation and heightened suggestibility. You do hear & understand every word that is being said.

IMPORTANT:  Keep in mind, Hypnotherapy is ONLY SAFE if produced by a Licensed mental health or medical professional. If they don't have a PH.D. or a degree in a psychology-related field, I wouldn't recommend purchasing it.  Always find out their professional affiliations & background.  I'll show you how a little later on.

DOES HYPNOSIS WORK?
Yes, hypnotherapy works.  It helps to reshape your beliefs so that negative thoughts don't sabotage your success.
I've used one of the Hypnosis Network's programs & had a lot of success with it.  You can read my personal review at the end of this article.
PROOF Hypnosis Works:  Hypnotherapy was approved back in 1955 by the British Medical Association, but only if it's done by a Professional. In 1958 it was approved once again. This time by the American Medical Association. When these two organizations approve hypnosis hypnotherapy, you know it has to be beneficial and that it DOES WORK.  The Huffington Post has a good article on the uses of hypnosis.  It was written by, Marjorie Woollacott, who is a neuroscientist, professor & author.  You can read it at, Huffingtonpost.com/hypnosis
When it comes to hypnotherapy, don't let the phrase, hypnotic trance, scare you.  When you're in a hypnotic trance, you aren't unconscious or asleep.  You're actually in a deeply relaxed state.  Being in a deeply relaxed state allows your mind to be highly focused and ready to accept suggestions to help you accomplish your goals.
HOW CAN HYPNOSIS HELP YOU?
Did you know that your ability to heal yourself, or perform at a high level to achieve your goals, is largely determined by your mindset or beliefs?
Hypnosis helps put you in an enhanced state of awareness.  When using hypnosis,  your analytical left-hand side of your brain (your conscious mind) is bypassed.  At the same time, the nonanalytical right-hand side (subconscious mind) is made more alert & receptive to suggestions.
Hypnosis helps you reprogram your subconscious mind by using the proven power of positive suggestions.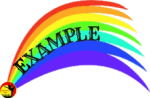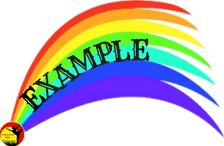 Do you have a phobia?  Let's say someone was terrified of snakes.  It didn't matter what they tried; they couldn't overcome it.  That's because their Subconscious Mind was retaining the fear.
This is where hypnotherapy steps in.  It helps you reprogram your subconscious mind so that deep-seated instincts & beliefs can be abolished or altered without any interruptions.
What interrupts reprogramming, is your Conscious Mind.  Hypnosis bypasses the conscious mind so that your subconscious mind (where the fear is kept) can be reprogrammed. Hypnosis doesn't just work for phobias.  It can help you overcome procrastination, stick to your goals & many other things.
Hypnosis allows you to experience a sense of deep relaxation.  Being in this state helps you focus more on the suggestions you hear from the therapist.  It's these suggestions that help you make positive changes in your life.
Hypnotherapy also helps by using Guided Imagery to help your subconscious mind attract the things you want at an accelerated speed. It also helps us eliminate subconscious blocks and to harmonize our conscious and subconscious mind to work together for success.

HYPNOTHERAPY CLASSES
For each of their programs, the Hypnosis Network hired an expert in that field to script & record it.  Each of their experts is licensed in the mental health or medical profession & has a Ph.D.  The audio quality of their programs is excellent.  I found the program I used, Enjoying Weight Loss, to be well planned & executed.

If our bodies aren't up to par mentally & physically, it's hard for us to stay focused on our dreams.  I always say it's best to get rid of the problems before you start to work on your dream life.  That's actually where I should have started first.
Hypnotherapy can increase your level of concentration, so you remain focused. When it comes to Manifestation, the following are a few types of hypnosis programs that can help.  These 5 areas can change your life.
5 WAYS HYPNOSIS CAN CHANGE YOUR LIFE
■  To Stop Procrastination
■  To Keep Focused on your Goals
■  Have the ability to Tackle Anything
■  To have core inner strength to build the Self-Confidence, you need to go after anything you want in life
■  To control Chronic Pain
The points mentioned above are the main reasons PEOPLE FAIL. Being able to master these are CRUCIAL to achieving what you want in life.
The Hypnosis network has numerous Hypnosis Downloads to help people in any area of their life.  To see what the New York Times is saying about hypnosis, read New York Times Hypnosis Article.

Try it out. You can't lose with a year money-back guarantee.  If you're not sure, get one of their Free Hypnosis Mp3's to try it out.
Time Needed For Hypnosis Network Programs
Most of the programs take approximately 15-20 minutes once a day.
The good thing about the Hypnosis Network is, you can just pick the areas you want to see improvement in.  You can either purchase the CD or Download the MP3 or both. Each program comes with instructions.
You just have to find a place & time where you won't be disturbed. Sit in a comfortable position, put your headset on & listen to the therapist.
Try Free Hypnosis Downloads. You'll never know unless you try.
PROS FOR HYPNOSIS NETWORK

Like I said earlier on, the hypnosis network is one of the most professional companies out there.  What impresses me is, their recordings are produced by state-licensed mental health & medical professionals. Every therapist holds a Ph.D. or other terminal degree in a psychology-related field. Each therapist is also an expert in hypnosis & the topic area in which they record for The Hypnosis Network.
Before you purchase a program from the Hypnosis Network, you can listen to a short sample of that program.  What I find with some programs is, the voice is annoying & not something I can focus on. Before I purchased their weight loss program, I listened to the sample they had.   Dr. Roberta Temes had an easy voice to listen to.

Audio hypnosis programs are inexpensive compared to seeing a live hypnotist.  Also, you can use a hypnosis program every day.  If you see a hypnotist, you're usually meeting with them once a week.  To stay focused on your goal, you need to be working at it every day, not just once a week.
You don't have to go anyplace.  You don't have to do it at the same time every day.  You can pick the time that works best for you.
Before purchasing one of their recordings click, Credentials Please to obtain the credentials of the healthcare professional that produced the CD. It'll put your mind at ease knowing that you're purchasing a high-quality product.
CONS TO HYPNOSIS NETWORK
I guess the downside to audio hypnosis is that the program can't respond to you.  It can't observe you as a hypnotist can.  It can't alter the program as to what a hypnotist can see is working or not working for you at each session.

Some people don't have 20 extra minutes every day to set aside for the program.  I find this hard to believe, but that's what some people have told me.

Their prices range from $27 – $79.  It all depends on which program you order.  The cheapest is to order their mP3.  It's a bit more if you order the CD.  The highest price you'll pay is if you order their mp3 & cd.
You do have up to a year to return the program if it doesn't work for you.  After 3 months, they can't refund your money back to your credit card.  They have to send a cheque in the mail.  I wouldn't worry about that.  I'm sure you'll know whether or not it's working before your 3 months is up.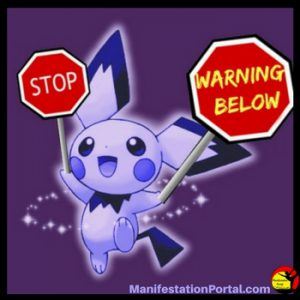 WHO SHOULDN'T USE HYPNOSIS
I've said it earlier on, but I'll say it again.  Hypnotherapy is ONLY SAFE if produced by a Licensed mental health or medical professional. If they don't have a PH.D. or a degree in a psychology-related field, I wouldn't recommend purchasing it.
There are dangers of Hypnosis. In regards to medical health reasons, if you have any of the following, consult your doctor first.

■  Epilepsy
■  Schizophrenia
■  Taking Antidepressants or any drug that alters your mind
Now for my review of Hypnosis Network. I tried their weight loss program & it worked great.  I'll go into more detail below.  They really do have high-quality programs.  
What I like the most about them is that you don't have to purchase the whole collection. You can pick only the programs that specifically target your needs.  Many companies make you purchase their entire collection.  Some of the areas in their collection might not interest you, so why pay for it.  An example would be, I'm good at goal setting. I don't want to waste money on a program that shows me how to set goals.
The HYPNOTHERAPY PROGRAM THAT I TRIED

I tried their Hypnosis for weight loss CD. I'm one of those yo-yo-dieters. For me, the first 3 cd's were more or less common sense. I'm sure there are people out there that wouldn't have known that.
I didn't feel like I was in some kind of hypnotic trans. I kept thinking, "I'm not hypnotized."  To be honest, I'm shocked it worked.  In the beginning, I couldn't understand how someone talking to me for 20 minutes a day was going to help me lose weight.

For some reason, my appetite decreased. I'm one of those people that's hungry 5 minutes after they've eaten. It was kind of weird.  I found that every time I went to the fridge for something to snack on, I could Robertta's voice telling me about healthy choices to make that are also low in calories.  Most of the time I would just walk away.  I wasn't actually hungry.  It was just a bad habit I had gotten into.  Every time I walked past the fridge, I would grab something out to eat.

No, I didn't lose 30 pounds the first month.  I did have 30 pounds to lose.  The first month was my biggest loss.  I lost 10 pounds.  The second & third month I lost 8.  I'm more than happy to have lost 30 pounds in 3 months. 
Now when I gain a bit of weight, I go back & listen to them again. I will be trying a few more of their hypnosis programs in the future & I'll list them on this website.
You have a whole year to try it. If it doesn't work for you, get your money back. Just click, Hypnosis Therapy & pick which area of your life you want to see improvements in.
If you've tried a program from the Hypnosis Network let us know which one it was.  If you have time, let us know what you liked & didn't like.
Thank You for stopping by the Manifestation Portal & reading my review of, Hypnosis Network.