OMHARMONICS REVIEW
OMHARMONICS or some people call it OmLife, was created to teach you how to meditate the right way.
Meditation done correctly puts an end to the things that interfere with your success.
I have Omharmonics by Mindvalley. You can get my personal OmHarmonics Review at the end of this article.

1. What Is Omharmonics
2. How Omharmonics Helps
3. What Is Meditation For
4. Is Omharmonics A Scam
5. What's Included & The Price
6. My Opinion

WHAT IS OMHARMONICS?
Omharmonics is a Meditation Program to help accelerate your success. It accomplishes this by helping you stay focused & motivated.
To help you focus, Mind Valley incorporated Theta Binaural Beats, Alpha Brain Waves, and calming music into their meditation CDs & MP3. Using these sounds to meditate will help you stay focused on your goal. I guess you could describe it as Brainwave Therapy in a box.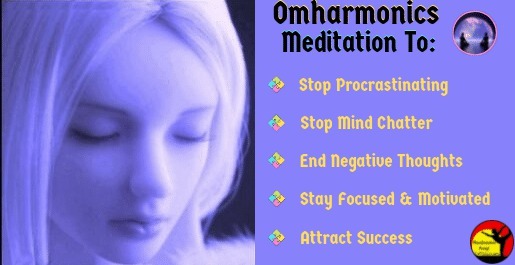 HOW OMHARMONICS MEDITATION HELPS?
What is meditation for? Omharmonics Meditation Technology will help you stop the following 4 things. These are the things that subconsciously prevent people from getting ahead in life.

1. Stop Mind chatter.
Some people call it, mental chatter. I prefer to call it Mind Chatter. Either way, it's what a person is thinking. What's going on in your mind right now? Are you angry at someone or something? Are many of your thoughts negative?
Keep in mind what you're thinking about, you'll start to attract more of into your life. I'll give you an example. Have you ever thought, "I'll never be able to afford that." Do you really want to attract more financial problems in your life so you can't afford to buy the things you want when you want?
Om Meditation Music will help put an end this mind chatter.
2. Stop Procrastinating.
Why do you procrastinate? Is it because you honestly don't know what to do? Maybe it's just too overwhelming for you, so you quit trying. Om Harmonics will help increase your motivational level, put an end to procrastination & help give you the confidence you need to succeed.

3. Constant Negative Thought Patterns
Does everything seem to go wrong in your life? Do you find yourself complaining to others about your bad luck? Do you sometimes think, why try, it probably won't work? Omharmonics will help turn you from a pessimistic person to an optimistic person.
4. Remove Bad Luck
Watch yourself for the next few days. Keep track of all the things you think & say. Are most of them negative? Remember, whatever you think & say you'll attract more of into your life. Do you really want more of those negative things your thinking & talking about?

In other words, you could be guilty of being the one that's attracting this so-called "Bad Luck" into your life instead of success.

For a FREE 5-day Meditation Mastery Course, click on
WHAT IS MEDITATION FOR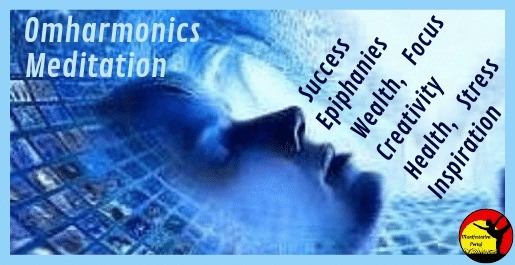 Meditation has so many benefits that most people don't even realize.
With Omharmonics, their meditation Music will help you advance to a Monk-Like Meditative state in minutes. This Monk-Like state will help you accomplish the following:
■ Develop an unbreakable magnetic attraction to success & wealth.
■ Receive waves of epiphanies & help you to develop your intuition
■ Enhance your learning ability
■ Help you to remain focused on your dreams.
■ Produce free-flowing inspiration & creativity to help you with problem-solving & to perform better at whatever you're working on
■ Improve your HEALTH with a better mind-body connection.
■ Melt away stress so you can be more productive & successful
IS OMHARMONICS A SCAM OR IS IT FOOLPROOF?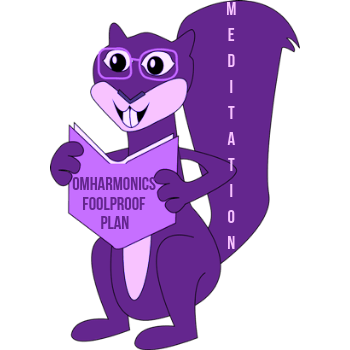 Omharmonics is not a scam & here's why.
Omharmonics, by Vishen Lakhiani, at Mindvalley uses cutting edge Audio Technology. It aligns your current brainwaves & puts a stop to your mental chatter, restlessness, or your inability to stay focused. It uses:
+
1. Multivariate resonance technology which activates, balances & stimulates your Emotional, Mental, Physical & Spiritual Intelligence.
2. Its Audio contains Alpha & Theta brainwave ranges
3. Omharmonics also includes binaural beats. These beats have been scientifically proven to produce positive brainwave patterns like focusing, creativity & enhanced learning.
There's nothing for you to learn or learn to overcome. You just press play, relax & listen for 15-30 minutes. Omharmonics does the rest.
In my opinion, nothing is FOOLPROOF. OmHarmonics WILL WORK if you FOLLOW THE INSTRUCTIONS. How do I know? I've tried it myself & yes I do incorporate meditation into my daily life. As I said, it does work if you follow the instructions.
Do try it out first. Download a free sample of Omharmonics
WHAT'S INCLUDED IN MINDVALLEY'S OMHARMONIC PROGRAM
You can either purchase the digital download, the actual CD, or both. What you get are 5 different sessions.
Depending on how much free time you have, you can choose the 15 or 30-minute version. You'll also have to pick the session that deals with the area of your life you want to improve.
1. Awakening
Gives you the energy that lasts throughout the day. It helps you to have less wasted days.
2. The Focus
OmHarmonics will provide you with clarity & focus. It helps stop brain fog & focus on what you want to accomplish. The more you focus on your goal, the more your determination level increases &, the more success you have.

3. The Spark
It gives you a shot of inspiration & creativity. It'll expand your mind. You'll be able to come up with great ideas quickly. It'll help you absorb & retain what you learn.
4. The Balance
Helps you to relax & gives you monk-like calmness. It'll help give you personal epiphanies & melt away your worry & stress.
5. The Deep Rest
Helps you to get deep, natural & uninterrupted sleep.
You do need a multimedia player like an iPod, iPad, Android, or your computer. You'll also need a set of headphones. Because each session has two different versions, you'll have to choose between the 15-minute version or the 30 minute one.
Price Of Omharmonics
You can pay a lump sun of $149.00 or you can make 2 payments of $74.50. For this price you'll receive mp3 format (120kbps quality). If you decide to order the CDs, it will cost you $299. The CDs can be mailed anywhere in the world.
I like the guarantee MindValley gives you. You have 90 days to use it. If you don't like it, you can get your money back. Ninety days is plenty of time to see if it's improving your life.
MY PERSONAL REVIEW OF OMHARMONICS

I have problems when it comes to staying focused on meditation programs. It's not long before my mind wanders off thinking about other things. I've even fallen asleep halfway through.
With Omharmonics, I don't do either. The music helps me to focus & stay focused without drifting off.

What I like about this meditation program is that I can pick what I want to meditate on each day. Some days I need a little extra boost in one particular area of my life but not others.
Also, the amount of time needed each day fits into my schedule. On a busy day, I listen for 15 minutes. On the weekends, when I have more time, I use the 30-minute session.
I hope you've received enough information from my Omharmonics Mediation Review to make an informed decision. Try the FREE Omharmonics Download, from Omharmonics.com to see what you think.
Click, Omharmonics Meditation MP3.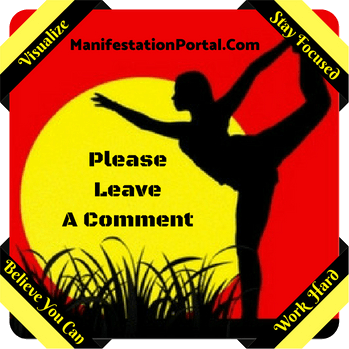 If you'd like to review the other Manifestation Programs I've reviewed, go to
Thanks for dropping by the Manifestation Portal. I hope my review on Omharmonics has helped make your decision a little easier.