WHO IS SONIA RICOTTI?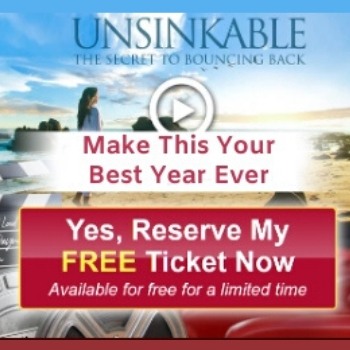 Sonia Ricotti is the CEO & President of the company called Lead Out Loud.
Many people consider her a leading expert when it comes to personal transformation.
In case you don't know, Lead Out Loud is a leading-edge transformational company. It helps people around the world to achieve boundless success in all areas of their lives.


1. Sonia Ricotti's Accomplishments
2. Sonia Ricotti Webinar
3. Books
4. Unsinkable Conference
5. Unsinkable Bounce Back System 2.0
Sonia has a pretty awesome list of accomplishments which includes:
✯ New York #1 Best Selling Author of 3 Books
✯ Motivational Speaker
✯ Humanitarian
✯ Corporate Trainer
✯ Personal Leadership Coach
✯ Co-host of the radio show, Lead Out Loud
✯ Has been interviewed by Oprah, Friends Radio, Fox T.V. & the Steven & Chris show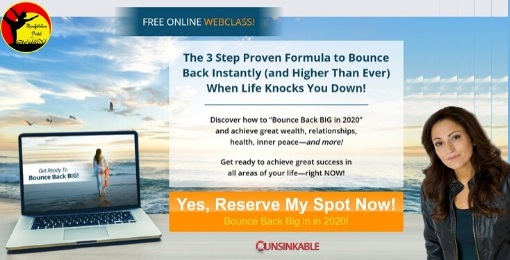 SONIA RICOTTI WEBINAR



Web Classes or Seminars are a great way to get all sorts of FREE advice on how to quickly manifest the things you want. They're also great for helping people through any problem they might be having at the present time.
I always find the time to listen to at least one a month. There's always something I learn that I can apply to my life.
HOW DOES SONIA RICOTTI MENTOR PEOPLE?
Whether you've hit rock bottom or just have a few problems in your life, Sonia will teach you (NO MATTER WHAT YOUR CIRCUMSTANCES ARE) to:
■ Turn Your Life Around
■ Overcome What You're Going Through
■ Have Massive Success
■ Inner Peace
■ Happiness
FREE ONLINE WEBINAR WITH SONIA RICOTTI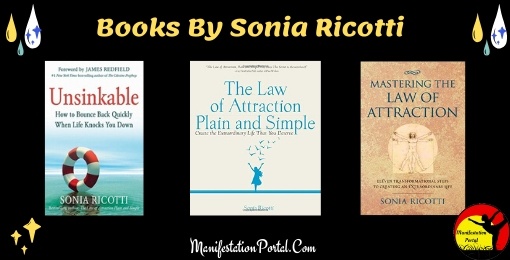 BY SONIA RICOTTI
Here are 3 of the books Sonia has written. I've included the dates she wrote them. Some people don't like reading books that are a few years old. They're still good today. You can decide for yourself.
Unsinkable, by Sonia Ricotti, teaches you how to recover quickly no matter what your circumstances are. You could have hit rock bottom, or life has knocked you down in one area.
She helps you to move forward & take action by providing you with step-by-step tools, strategies & exercises.
Along with Sonia's own experiences, she also uses the experiences of high-profile self-help leaders to help you overcome problems & come out on top with grace and ease.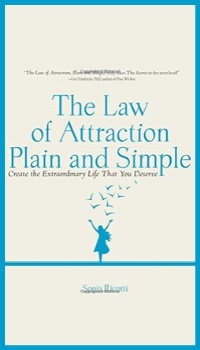 THE LAW OF ATTRACTION PLAIN & SIMPLE:
(Sep 25, 2009)
In, The Law Of Attraction, Plain and Simple, Sonia Ricotta strips away the confusion & presents things in a simple, commonsense & psychologically grounded way. She accomplishes this by using stories, tips, and exercises.
The Law Of Attraction, Plain in Simple, contains 11 steps. Sonia doesn't just give you the steps, she teaches you how to use each one effectively. A few of these steps are:
■ Decide What You Want
■ Choose Your Thoughts and Feelings
■ Unleash the Past
■ Keep the End in Mind
■ Connect Mind, Body, and Spirit
■ Choose Your Friends Carefully
■ Allow It (allow what you attract to arrive)
This book is about helping you achieve any goal you want and enjoy freedom and inner peace in every area of life.
BUY THE LAW OF ATTRACTION PLAIN & SIMPLE ON AMAZON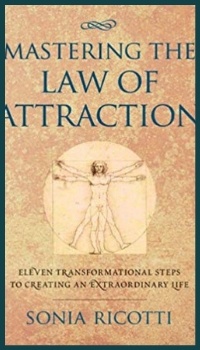 MASTERING THE LAW OF ATTRACTION:
(June 22, 2007)
This book is for the people who have discovered the Law of Attraction but are still experiencing difficulty achieving their goals in life. It's both easy to read & follow.

Sonia outlines 11 steps & teaches you how to put them into practice to achieve your goals & live the best life you possibly can.
This book is actually a prequel to her book, Law Of Attraction Plain & Simple. The content in the book is about 40 % different.

BUY MASTERING THE LAW OF ATTRACTION FROM AMAZON
UNSINKABLE CONFERENCE:
Sonia Ricotti's Conference is all about how to bounce back when your life has knocked you down. I'm sure everyone has been down that road at one time in their life. I know I have. She talks about how to handle pain, hurt, or suffering when some of the following happen in your life:
■ Financial Problems
■ Health Issues
■ Death Of Someone You Care About
■ Divorce
■ Loss Of Job
■ Depression

What gives Sonia Ricotti the ability to help others so much? She knows what it's like to hit rock bottom. I hope you'll find time to watch the conference. It's not all about Sonia. She has 12 different bounce back experts, scientists, and teachers giving advice on different circumstances in people's lives & how to overcome them. Some of these experts are Bob Proctor, Dr. Joe Dispanza, Lisa Nichols, Jack Canfield, Les Brown, Marci Shimof and many, other experts in the self-help field.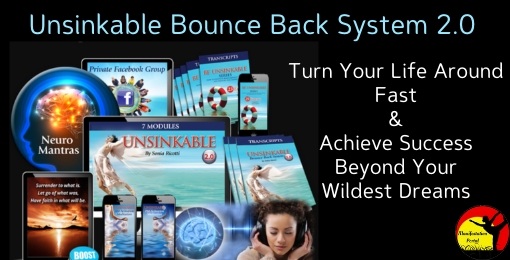 UNSINKABLE BOUNCE BACK SYSTEM
The bounce-back system was designed to help people overcome life's challenges & go on to have the ultimate life they would love & deserve. It provides you with step by step instruction on how to live a life filled with great wealth, optimal health, inner peace, happiness, a great career, & a harmonious relationship. The end result will be living a life beyond your wildest dreams.

With the Unsinkable Bounce Back System, you receive the following:
■ 7 MODULES
These modules provide you with Step-By-Step training to reprogram both your subconscious & conscious mind. You also receive training on how to elevate your vibrational frequency to a level of over 500. This will help you to bounce back no matter what situation you're in.

■

4 SELF AWAKENING MEDITATIONS
These meditations will completely transform all areas of you life like; wealth, health, relationships & career.

■

TOOLS TO ELEVATE YOUR VIBRATION
You receive an A.M. & P.M. Activation Audio (infused with Centerpointe's Holosync technology). These activations put you into a deep meditative state to help your subconscious mind absorb the messages it hears. This is essential to attract and manifest your greatest life!
■

NEURO-MANTRAS
Both Audio & visual mantras are used to reprogram your mind around the area of your life that you want to change. It contains high vibrational music, pictures and affirmations.
■

BOOSTER VIDEOS:
These Videos contain high-vibration images, music & Affirmations that you've learned in the bounce-back system. These videos will help you keep reprogramming your mind for greater success, happiness and, inner peace.
BONUSES
When you purchase the program you get 3 bonuses:
1. From Season 1: 23 audio downloads & transcripts of the experts on the Unsinkable Series
2. From Season 2: 23 audio downloads & transcripts of the experts on the Unsinkable Series
3. Private Face Book Group called "Circle Of Light."
A little later on, I will be doing a full review of Sonia Ricotti's program, "Unsinkable Bounce Back System 2.0" At the present time, a good friend of mine is going through it. So far, she's really enjoying it. As soon as she has completed the course & has used it for about 6 months, I will do my review.
If you'd like to buy Unsinkable 2.0 before you read my review, just sign up for the seminar. Sonia will have all the details there.
You can keep checking back for my detailed review, or sign up for my newsletter & I'll let you know when it's completed.
Manifestation Portal's News Letter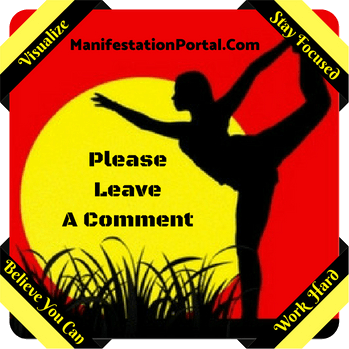 If you've fully completed Sonia's Bounce Back Program 2.0, & have used it for a few months already, leave a comment below & let us know what you liked & didn't like about it.
To read other reviews I've done for Manifestation Portal, go to Manifestation Products.
Thank you for dropping by to read my article on the Biography Of Sonia Ricotti.