WHAT IS NEUROGYM?
NeuroGym is a Step-By-Step, Brain Training Program produced by John Assaraf & world-renowned scientists & experts to improve your life. It consists of 5 different programs: Winning The Game Of Money, Winning The Game Of Fear, Having It All, Cloning Of Bussiness Success and Weight Loss.
One of the programs in NeuroGym is, Winning The Game Of Money. This review is about my personal journey taking the program.


1. Winning The Game Of Money
2. What Programs Are In NeuroGym
3. Science Behind NeuroGym
4. Pros & Cons
5. Who Is Neurogym For
6. Who Shouldn't Use Neurogym (because of health issues)
7. My Journey Going Through The Program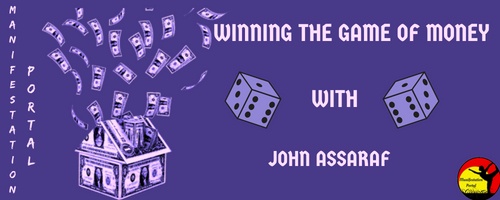 WINNING THE GAME OF MONEY
To be very clear, Winning The Game Of Money is not a get rich fast program.
For success, you have to follow the steps, every day, for 12 weeks. In other words, you do have to work at it.

If you don't think you'll have at least 45 minutes a day to do the program, NEUROGYM is NOT FOR YOU. There's no point in wasting your time & money.
There are 12 Levels to Winning The Game of Money. It seems overwhelming, but it isn't. You spend one week on each level. For each level, you're required to do the following.
■ Watch the video on skills & knowledge
■ Listen to the audio on Brain Retraining every day. The audio is approximately 30 minutes
■ Create entries in the journal they provide (no one can see this journal except for you)
■ Join the Private Facebook community & communicate with others (you don't have to if that's not your thing to do)
■ At the end of week 1, you click on the "Mark Complete Button." Level two is then unlocked & you can continue.
The following is the Brain Retraining audio tracks that you listen to, for 30-40 minutes a day. Remember, you have to stay on each level for one week. At certain levels, you receive a bonus. I've also listed the bonuses below. These bonuses may change from year to year. These are the ones I received when I purchased the program.
LEVEL – 1: Finding Financial Opportunity
BONUS: Repair and Recovery with Jim Bunch (For people who are in need of financial help immediately)
LEVEL – 2: Attracting Wealth
LEVEL – 3: Tenacity & Resolve
BONUS: eBook (Our Money Stories by David Krueger)
LEVEL – 4: Increasing Wealth Feelings
LEVEL – 5: Accelerated Wealth Reprogramming #1
BONUS: A Profile assessment of your personality, strengths & success
LEVEL – 6: Being Creative
BONUS: eBook (Recharge by Heidi Hanna)
LEVEL – 7: Releasing You Stories & Excuses

BONUS: How To Get More Done In Less Time
LEVEL – 8: Accelerated Wealth Re-programming #2
BONUS: Five Pillars Of Financial Success
LEVEL – 9: Letting Go Of Your Money Fears
BONUS: eBook (Bounce Back by Dr. Srini Pillay)
LEVEL 10: Accelerated Wealth Re-programming #3
BONUS: The Meta Dynamics Profiling Tool by Sharon Pearson
LEVEL 11: The Beliefs & Habits Generator
BONUS: Money (a 3-day recorded live event)
LEVEL 12: Mastering Your Money Focus
BONUS: The MILLION-DOLLAR SUCCESS LIBRARY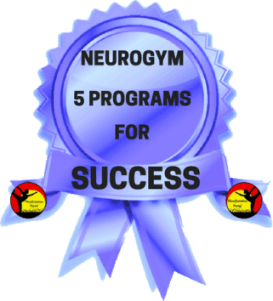 WHAT OTHER PROGRAMS DO YOU GET IN NEUROGYM?
Besides from, Winning The Game Of Money, there are 4 other courses you can take. I've listed them below. You do have to purchase them separately. They're not included with Winning The Game Of Money.

■ Winning The Game Of Money
■ Winning The Game Of Fear
■ Winning The Game Of Weight Loss
■ Cloning Of Business Success
■ Having It All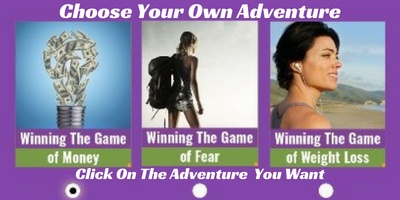 SCIENCE BEHIND NEUROGYM
Neurogym was developed with John Assaraf & world-renowned scientists & experts. All their programs were developed by using evidence-based methodologies & technologies from the fields of Behavioral Psychology & Cognitive Neurosciences. This brain training system, is evidence-based & has been proven to work.

All the programs in Neurogym were designed for training your brain to achieve high levels of success. The evidence-based technology that's included in all NeuroGym's products include:
■ Cognitive Priming
■ Success Meditation
■ Visualization
■ Guided Hypnotherapy
■ Subliminal Programming
■ Behavioral Modification

NEUROGYM PROS
Although there are numerous pros, when it comes to NeuroGym, I've listed 7 of the main ones below.
■ Step by step instructions. I don't know about you, but I find it a lot easier if I can get step-by-step instructions on how & why you do something. I mean simple instructions. Ones that you can read once & know what to do.
■ NeuroGym helps you discover & remove what's standing in your way of success.
■ Helps you to reach your full potential.
■ Gives you the skill set & the actions to take to reach your goals
■ Has live telephone support
■ 30-day money back guarantee
■ Can pay for the program in 4 installments
NEUROGYM CONS
Like with everything else in life, there are negative things about Neurogym too. I've listed 3 of them below.

■ The price I would have to say is #1. Not everyone can afford $1,000 (that's what Winning The Game Of Money costs) Their programs are all different prices. They offer an installment plan. You can make four installment payments. Keep in mind; you save over 90% if you pay in full.

■ Some people say it's too long. They just don't have an extra 45 minutes in a day.
■ Some say they just don't have time to work on something seven days a week for 12 weeks.
WHO IS NEUROGYM FOR?
Neurogym is actually for just about everyone. Here are some examples of who it can help.
■ People who want to get rid of their old thoughts, fears, & habits that have prevented them from getting ahead financially in the past.
■ Everyone who wants to retire young and rich or close to rich
■ People who don't want to worry about money but want to be able to live a happier and more peaceful life.
■ People who didn't have success with any other manifestation programs they've tried
■ Business owners who want to see their business explode
■ For anyone who doesn't know how to get what they want in life or was too afraid even to try.
■ The ones who want to attract more business & get more sales
■ People who want or need to earn more money
■ Authors, speakers or coaches who want to get to the top of their field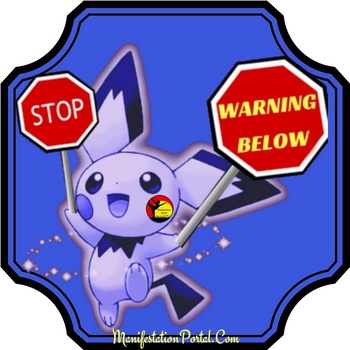 WHO SHOULDN'T USE NEUROGYM
Almost everyone can listen to John Assaraf's audios without having any health issues. To be honest with my readers, I like to list any health issues a person can have if they use one of the products I recommend.

If you have any of the following health conditions, I've listed below,

PLEASE CHECK WITH YOUR DOCTOR FIRST.

To make it very clear, that means, if you have ever had or you're prone to or if you're at risk of having any of the following.
7. Neurological and psychiatric disorders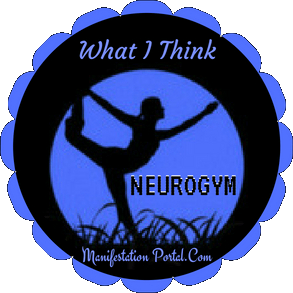 My Journey With Winning The Game Of Money
I know of people who have used this program with much success.

Because I'm such a doubter, I had to see for myself. There's been more than one case, in my life, where something has worked really well for a friend & it didn't work at all for me.

I kept a WEEK-BY-WEEK, very detailed journal, as I went through the program. I've included things like: how long it took me every week, what I liked & didn't like & what my results were after a year.
It'll give you a good idea of what Winning The Game Of Money is like. You should be able to tell if a program like this would work for you. You can follow my progress by clicking the link below.
My 12 Week Journal Using Winning The Game Of Money
I know everyone has a busy life. If you don't have time to read my 12 week journey through the program, you can go to my results after one year. The link is below.
Winning The Game Of Money One Year Later
Like with any new program, you get all excited about starting. Then life gets in the way & your motivation starts to drop.
The trick is to keep that same excitement you had when you first started until the end of the course. That goes for any program you use.
Remember, Neurogym will only work if you're going to spend 7 days a week working on it for 12 weeks.
If you don't think you'll have an extra 30 minutes a day for 12 weeks or you just can't afford it, DON'T GIVE UP. Follow my suggestions below.

I do have reviews on other manifestation products that don't take as long. They're all different price ranges. Just click on, Manifestation Products. Now, if you don't have any money at all, read my article titled, 3 DIY Steps For Manifestation.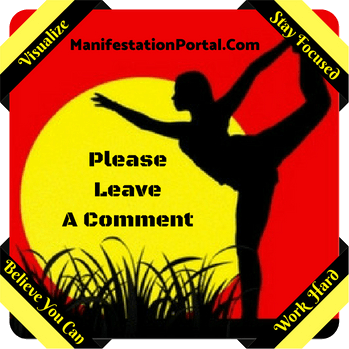 For anyone who has purchased Neurogym, please let us know what you thought about it & why.
Thanks for stopping by the Manifestation Portal & reading my article on, What Is Neurogym. I hope my NeuroGym review will make your decision a little easier.