The Manifestation Portal is your one-stop portal to discover which manifestation technique or program will work best for you in 2018.
When it comes to Manifestation, just because a Law Of Attraction Program works great for one person, doesn't mean it'll work great for everyone.

The secret is, you have to find the one that will work for you.  I'll give you 2 steps to take, later on in this article, to find the right program.  If you're strapped for money, you can use my Do-It-Yourself Manifestation Program for FREE.
If you're the type of person that finds it easier to follow step-by-step instructions, that's okay too. For every Law of Attraction Program I've tried, I did a detailed review on it. I've compiled a list of what I think are the Top Rated Manifestation Products In 2018.
Before we get into what manifestation technique or manifestation program will work best for you, there are 3 things you need to get rid of first.  Some manifestation programs will teach you how to put a stop to them but not all.
If you want to save yourself a lot of time, money & grief, please put an end to the following 3 things before you start any program. It really is imperative that you stop them a.s.a.p. If you don't know where to start, I'll show you.

#1

–

STOP PROCRASTINATION



Take procrastination out of your vocabulary. The sooner you stop being a procrastinator, the sooner you'll be able to enjoy the things you've always dreamed about.
To stop procrastination is one of those things that are easier said than done. This was the hardest thing in my life to do. I'm sure everyone knows you shouldn't procrastinate but the question is, How Do You Stop?
If you have a problem with procrastination & you're not sure how to quit, read over the article I wrote on, How To Stop Procrastination.

Did you know that PROCRASTINATION is the #1 KILLER OF DREAMS?
#2

–

STOP THE EXCUSES



Next, take excuses out of your vocabulary. The following are the 5 top excuses people use & fail. I'll give you an antidote for each one.

EXCUSE #1 – I can't afford it.

You can get rid of that excuse pretty fast. I've written an article on, 3 DIY Steps On How To Use The Law Of Attraction. It's FREE. You don't even have to give me your e-mail address. It'll take you a bit longer, but it'll work just as good as a paid Law Of Attraction Program.
Most Manifestation Programs have a 30-60 day money back guarantee. Many have a payment plan & they're interest-free. How many times have you charged something you didn't really need but wanted.  A manifestation Program is something that will literally change your life for the better.

EXCUSE – #2 – I don't know where to start.
Sorry, you can't use that excuse either. You can read the article I wrote on, Five Keys For Success & try some of the techniques. If you'd rather step-by-step instruction, take a look at my Top Rated Manifestation Products For 2018. I give a detailed review of each one.
EXCUSE – #3 – I have trouble learning new things.
Sorry — That's no excuse!!!! The manifestation of your dream life can be accomplished by people who have ADHA or any other learning disability.

EXCUSE – #4 – I don't have any spare time.
Come On!!! You don't have 5 minutes 2 or 3 times a day? How much time do you spend on twitter or facebook? How about watching T.V., Texting or Talking on the phone? How much time do you spend on your computer?

I've even reviewed a product that you can use on your computer. All you have to do is turn it on every time you're on your computer. You can spend as much time as you want on social media & the program will retrain your brain without you even knowing.
EXCUSE #5 – I tried & it didn't work.
Really??? How long did you try — one day, three days or maybe even a month? Did you follow the instructions exactly? I'm 99% sure you gave up just before the manifestation of your dreams became a reality.
Have you ever heard yourself sarcastically say, "Yea, I'm sure that would work!" I guess you're right if you don't even attempt to try.
Did you know that EXCUSES is the #2 KILLER OF DREAMS?
#3

–

STOP WITH THE BAD ATTITUDE



I'm talking about giving up. Get rid of the attitude; I'll try it for a week & see what happens. That's the same as giving up before you start.
In my opinion, this is the worst of them all. Trust me, giving up is the Step Just Before Success. Do you really want to look back on your life & think — I wonder if things would have turned out if I had stuck with it a little longer?
If people would stick to their plans a little longer, they'd see their dream turn into reality. The majority of people, who give up, do it just before they succeed at their dream life. If they only knew!!! What a Shame!!!
Did you know that GIVING UP is the #3 KILLER OF DREAMS
NOW IS THE RIGHT TIME FOR MANIFESTING AND THE LAW OF ATTRACTION

Now is the Right Time to start the Manifestation of your dream. Check out the Manifestation Products I've tried. I give a detailed review of each. Make sure you read my review Before You Make a Purchase. It has to be something you'd enjoy doing & something you'll have time for.

The sooner you start, and the more you put into it, the sooner you'll see your Dream Come True — SO LET'S GO!!
WHAT ARE THE BEST MANIFESTATION TECHNIQUES FOR YOU
Many programs out there lead you to believe that if you ask the Universe for it, there's nothing else you have to do. That is just plain wrong. You have to work at the LOA continually. It all depends on how fast you want your dream to turn into reality. If you work at it a bit every day, you'll see it materialize a lot faster. I mean A LOT faster.

Follow my next two steps to find out what Manifestation Technique or Manifestation Program is Right For You.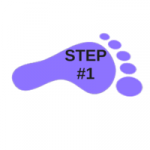 HOW TO PICK A LOA PROGRAM: The right manifestation program for you is one you'll enjoy. You don't want to get to a point where it's more frustrating to do than fun. Before You Purchase any program on this site, make sure you read over my detailed review on it. Like I said before, if it doesn't look like something you'd enjoy, don't purchase it. You'll never stick with it to the end. Keep reading over the reviews until you find one that you know you'd enjoy doing.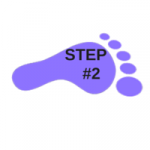 TIME FOR A MANIFESTATION PROGRAM: The most important manifestation technique is to make sure you'll have time for it. I always list how long you need each day for the program. The Law of Attraction doesn't work very well if you're only going to work on it 2 days a week.
If you're strapped for time, don't pick one that you'll need a hour a day for. When it comes to the LOA & Manifestation, you have to work at it most days. Yes, it's okay to skip a day here & there. Just don't let skipping a day turn into a habit.

Even if it's just for a few minutes a day, as long as you're doing something, it'll take you closer to your goals. If you don't have time for it, you'll start to miss a day here & there. Before you know it, you've forgotten all about it.

I KNOW YOU HAVE WHAT IT TAKES – !!!
The MANIFESTATION PORTAL is here to help see your Dreams Come True.
If you've tried a manifestation program that I don't have listed on this site, let us know. Tell us the name of the program, how much time you spent on it each day & what your results were.

Thanks for dropping by the Manifestation Portal.