MY YEAR LONG JOURNEY OF WINNING THE GAME OF MONEY
I can't believe it's been a year since I enrolled in Winning The Game Of Money.
For those who haven't been following me on my year-long journey, I'll leave the links to all 12 weeks at the end of this article. I explain what I had to do each week & what I liked & didn't like about it.

                            2. How Winning The Game Of Money Has Helped Me
                            3. Final Outcome And What's Next
                            4. Who Shouldn't Buy Winning The Game Of Money
RESULTS AFTER 1 YEAR OF WINNING THE GAME OF MONEY



A couple of things I had to do when I started, Winning The Game of Money, was to come up with an amount that I wanted to earn. I also had to come up with how long I was going to give myself to earn that amount of money. After that came the big WHY. Why was it so important that I get that amount? Okay, this is what I recorded in my journal.
I set my goal at $500,000.00 to be completed in a period of one year.
What was my reason for earning that amount? I had to quit work because of a spinal injury. I can no longer work at a regular job as I can't sit in one spot for much more than a half-hour. I had some money saved up but not enough to last me 20 years until I would start receiving my pension checks.
The reason I picked $500,000 was to be able to buy a house & be able to support myself working from home. I didn't want to spend years counting pennies & just scraping by on a disability check.
Now for the big question, how was I going to come up with a way of earning this money? The How I Was Going To Get the Money was probably harder for me to do than taking the course itself. Some of the people enrolled in the program had their own businesses. I really had next to nothing.
I'll have to admit; I was getting a bit panicky. More than a month into the program, I still couldn't think of a single thing to do to make extra money. I was beginning to think I had just wasted 1,000 dollars. I did have this website at the time, but it wasn't making much money. It sure wasn't enough to support myself on.
To cut the story short, I decided I would learn how to monetize my website. I did a lot of research & enrolled in yet another course teaching me how to set up a successful website. My plan was & still is to try different law-of-attraction programs & do a review on them.
I continued with Johns's program, following his instructions exactly. So, did I earn the $500,000? No. Over the past year, I've been fixing up this website & I started a new one. Between both sites, I'm making enough money to live off of without having to use my savings.
I wasn't able to get the house. Will I ever earn $500,000 or be able to buy the house I want? Yes. Over the next 12 months, I'll be using the knowledge I gained from Winning The Game Of Money & working hard on my websites. By this time next year, I'm confident I'll have my house.
If you're interested in the program, click here.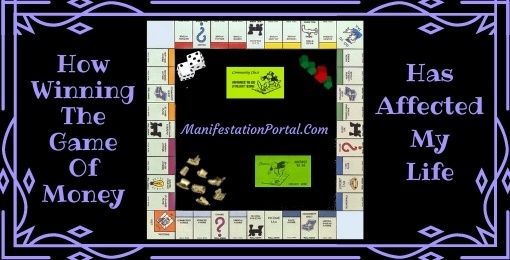 HOW WINNING THE GAME OF MONEY HAS HELPED ME
The program has helped me in so many ways. I'll just list them below. I'll also give you My Outcome, What's Next For Me & Who Should & Shouldn't buy, Winning The Game Of Money.
■ John saved me a lot of time by telling me what works & what doesn't & how to incorporate what works into my life
■ He not only helped me figure out what to get rid of in my life but how to do it & why
■ I was shown what to do when problems arise
■ John provided me with strategies on how to stop negative thoughts & overcome any fears
■ I was taught how to outsmart my brain for success
■ I was shown how to reprogram my mind using his 12 different Brain Retraining audios
■ John helped me increase my motivational level & to keep it running high
■ The program helped me to stop procrastination
■ I received a lot of tips on how to stay focused constantly
■ The course helped me evaluate the skills, strengths & weaknesses I have
■ I was taught how to set financial goals
■ I was given step by step instruction on how to get on the right path to financial success & how to accomplish each step
■ John taught me the right way to set up short & long term goals
■ I received extra steps to take to maximize my personal effectiveness
■ He provided me with his 5 pillars to financial success
■ The program taught me how to develop strategies, tactics & timelines for success
■ I was provided with 6 crucial elements to follow to ensure my money story was a success
■ I learned quite a bit with John being in his private Facebook group. Quite often he's there giving short videos for more motivation, tips for success & to answer questions
FINAL OUTCOME: I went from not earning any money & just living off my savings account & disability to being able to support myself. Procrastination is a thing of the past for me now. I know how to stay highly focused & motivated. I know how to stay positive even when things aren't quite going my way.
One thing that helped me stay on track was getting an accountability partner on John Assaraf's private FaceBook group. When you have someone constantly checking in on you, you make sure you're doing the work & not falling behind. You don't have to have an accountability partner, but I would highly recommend it.
I know what steps to take to hit my 1, 3, 6 & 12-month goals. I can't believe I actually wake up now & look forward to going to work (at home). It's actually the first time in my life I have a job I love.
NOW, WHAT? Next week I'll be writing up my 1,3,6 & 12-month plan to increase my income & get that house I wanted. I'll be listening to John Assaraf's Brain Entrainment audios 3 times a week. I'll also be working hard on both of my websites. It'll be a lot easier this time around because I'll know just what to do.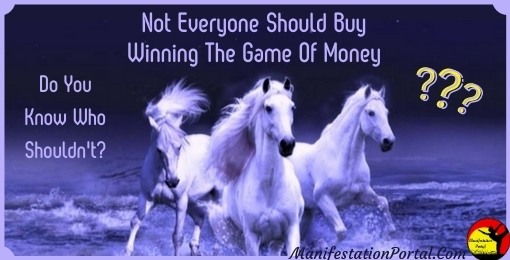 WHO SHOULDN'T BUY WINNING THE GAME OF MONEY
I'll start by saying, this program is a lot of work. It's you that has to come up with a way of earning the money you need. John doesn't come up with a plan for you.
First of all, Winning The Game Of Money isn't cheap. If it means you're not going to be able to pay your bills or buy food, if you purchase the program, then please DON'T. I know a lot of companies say, "If you're serious about improving your life, you'll come up with the money." Trust me; this is just a SALES TACTIC they use.
Save your money first. For me, it was either be late in paying my rent or don't get the program. I saved up for 6 months & then purchased it. They do have payment plans, but you'll end up paying a lot more for it.
You do have 30 days to ask for a refund if you don't like it. 30 days isn't long enough to know if it's going to work for you or if you'll have time for it. It took me over 30 days just to come up with something that I could do to earn more money.
Yes, I Would Highly Recommend Winning The Game Of Money. That's if you can afford it & you have at least an hour a day to work on it. Actually, you need a hour for the program & then extra time to work on the different steps that John will give you to reach your goals. If you're not going to put all the effort, you possibly can into it for a year, your chances of success will probably be reduced by quite a bit.
If you do decide to take the program, it's well worth it. The year just flew by for me. Trust me; you're kept busy. I'm definitely thankful I took it. Actually, I wish I had enrolled in it years ago. That's if it was around years ago.
Whatever your decision is, I wish you ALL THE VERY BEST in life. Walk tall & always keep your head held high. You're a terrific person.

For the people who haven't been following my journey, if you're interested in what I liked & didn't like for each week of the program, I'll leave the links below. I also give a detailed review of what I had to do for each of those 12 levels.
Week 1-4 of Winning The Game Of Money
Week 5-8 of Winning The Game Of Money
Week 9-12 of Winning The Game Of Money
It'll give you a good idea if it's something you'll have time for.
I Know You Can Do it. You Know You Can Do It Too.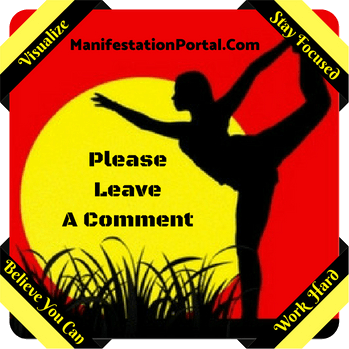 If you have any questions about my results or the program itself, leave them below. I'd be more than happy to answer them for you.
Thank you ever so much for following me on my year-long journey of Winning The Game Of Money.
MAY SUCCESS BE YOURS NOW & FOREVER